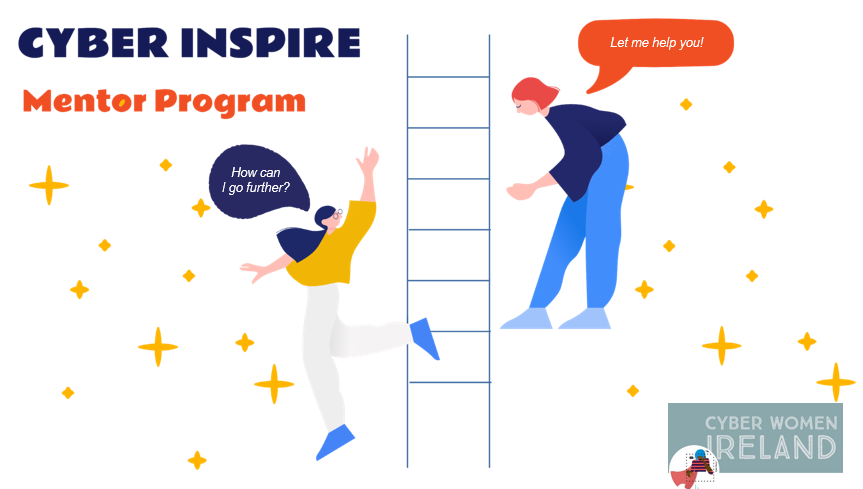 Cyber Women Ireland – Cyber Inspire Mentor Program
The Cyber Women Ireland team is launching Cyber Inspire; a pilot mentoring scheme to encourage more women into the industry and create opportunities for those wishing to progress their careers. The program will run from October 2020 for three months and spaces are limited to 10 mentors and 10 mentees.  We are looking for a broad range of mentors from within the industry.  Students, graduates, career changers, and those already in cybersecurity roles seeking professional development can apply as Mentees. Apply online here.
Cyber Women Ireland is hosting a webinar on the 14th of September where registrants can find out more. Anyone interested in mentoring or being mentored should register for the session which will include an open Q&A.
Key Dates
Monday, 7 September 2020 Applications open
Monday, 14 September, 7pm Webinar
Monday 21 September, 9am Applications close
Tuesday 6 October Mentoring Program commences