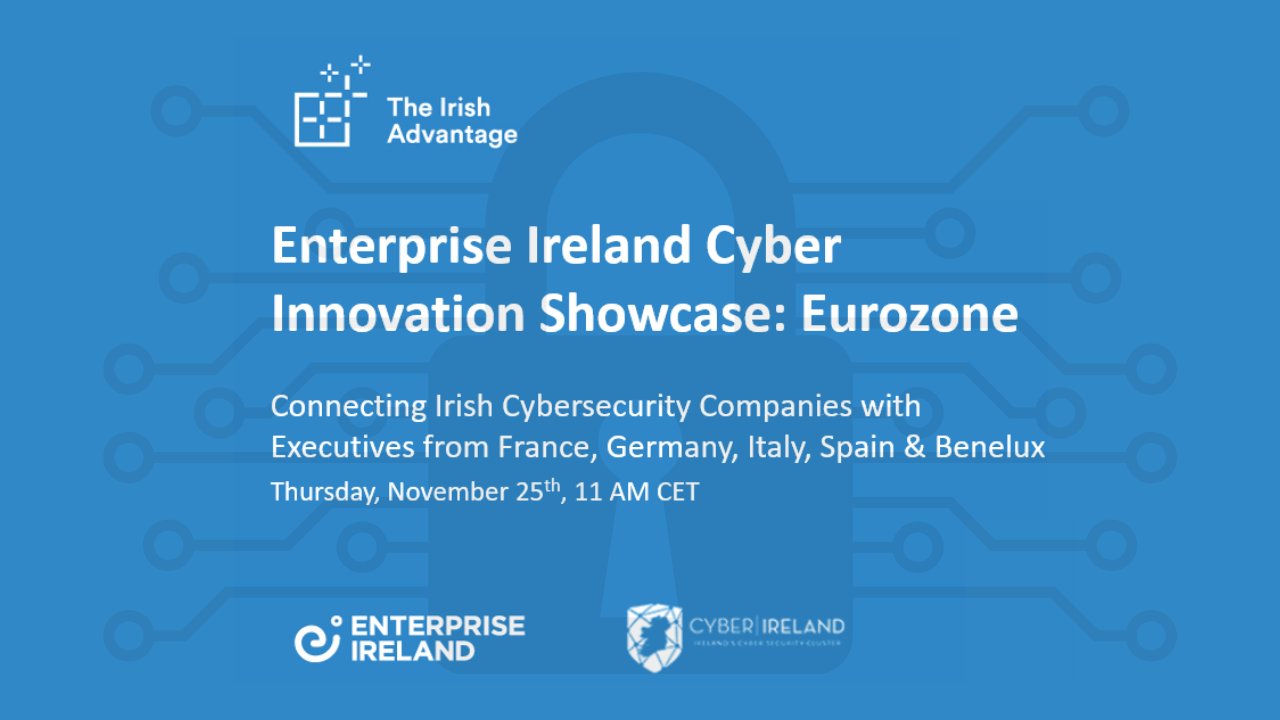 Nov 25th: Enterprise Ireland Cyber Security Innovation Series
Join Enterprise Ireland for the Eurozone Cyber Security Innovation Series on November 25th from 11AM – 12.30PM CET.
The showcase will feature Dr. Eoin Byrne, Cluster Manager Cyber Ireland, as Keynote and presentations from 5 of Ireland's top innovative cyber security companies, Edgescan, Guardyoo, Tines, Sedicii and 4securitas!
Dr. Byrne will provide an overview of the current Irish cyber security ecosystem, and the latest trends and technologies emerging. This will be followed by a showcase of leading-edge cyber security technology coming out of Ireland.
From the latest in data encryption, compromise assessment, automated cyber intelligence and more, the companies we have selected are at the forefront of Irish cyber innovation.
The showcase will be held in English. Register now.
Enterprise Ireland is the government organisation responsible for the development and growth of Irish enterprises in world markets. They work in partnership with Irish enterprises to help them start, grow, innovate and win export sales in global markets, supporting sustainable economic growth, regional development and secure employment.