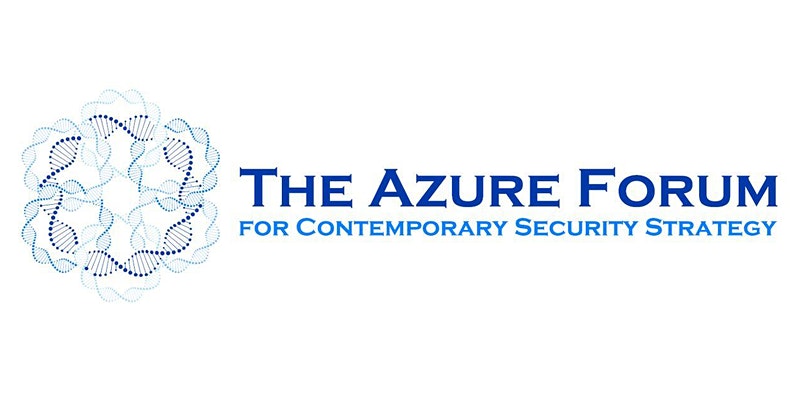 The Azure Forum Webinar Series 2020
Trade and strategic overreliance on global supply chains: A new phase in globalisation?
Please join the upcoming panel discussion on Trade and strategic overreliance on global supply chains: A new phase in globalisation? on Wednesday 26 August 2020 at 12:30-14:00 (IST). This is the third session in The Azure Forum 2020 Webinar Series on 'Peace, security and defence during and beyond the Covid-19 Crisis: Lessons for future global crises'. This series is kindly supported by University College Dublin.
The upcoming webinar will bring together experts with different professional backgrounds to examine policy-relevant questions surrounding the nature of strategic overreliance on global supply chains in light of dilemmas arising with healthcare equipment and medical supplies during the pandemic. This seminar aims to identify those steps that could now be taken by decision-makers in preparation for future global shocks in relation to diversification of supply, global trade, and economic resilience when rethinking global supply chains post-Covid. Are we witnessing the next 'new phase of globalisation' where some argue that the 'era of offshoring is over' whilst others argue for a better mix of domestic and overseas production together with international cooperation for emergency supplies? Which scenario will likely win out?
A number of international trade and geoeconomics trends have been exacerbated by the Covid-19 crisis and this seminar will especially focus upon likely future positions of China, Japan and South Korea given the potential global impact on future supply chain patterns and current global economic interdependencies. A number of proposals are under consideration in several jurisdictions, including Japan, to reshore the production of critical medical and technological supplies as well as other critical components for "self-sufficiency". Our experts will explore the policy implications of these developments for future global trade (including protectionism trends), economic statecraft and economic resilience.
Notably, there are industry concerns about a tendency by some world leaders to extol the virtues of protectionism. Key questions to explore include to what extent are these calls for protectionism driven by the desire to control supply chains to safeguard supplies of critical equipment, technologies and medicines in a time of emergency through the reshoring of production? And to what extent are these calls for protectionism a reflection of pre-pandemic anti-globalisation trends whereby Covid-19 is merely another driver and forcing function for anti-globalisation through its heightened exposure of global supply chain vulnerabilities and potential overreliance on other jurisdictions for manufacturing? Previous crises, such as the 2008 global financial crisis, disrupted supply chains too and some countries were already working towards reducing their supply chain dependencies before the current Covid-19 crisis. Nonetheless, how will this current crisis impact and potentially damage the global trading system for medical and non-medical sectors in years to come?
We hope you will join our experts in exploring these questions. Please find detailed information below.
"Trade and strategic overreliance on global supply chains: A new phase in globalisation?"
By:
Lt. Col. Gareth Prendergast
Chair: Caitríona Heinl
The Azure Forum for Contemporary Security Strategy & Adjunct Research Fellow, School of Politics and International Relations, UCD
James Crabtree, Associate Professor in Practice, Lee Kuan Yew School of Public Policy & Senior Fellow, Centre on Asia and Globalisation
James Crabtree is an Associate Professor in Practice at the LKY school, as well as a Senior Fellow at the Centre on Asia and Globalisation (CAG). He initially joined the school as a Senior Visiting Research Fellow in 2016, on sabbatical from his previous job at the Financial Times. Between 2011 and 2016, James led the FT's coverage of Indian business as Mumbai bureau chief, having previously worked on the opinion page in London, as Comment Editor.
At the school, James teaches courses on leadership and political communication, as well as the economic and political implications of the global financial crisis. As a fellow at CAG, he works on various topics related to the future of globalisation, from the future of connectivity in Asia to relations between China and India. James is also a non-resident fellow at the Asia programme at Chatham House in London, and writes a fortnightly column for Nikkei Asian Review. James has previously worked variously as a journalist and policymaker. Before joining the FT, he was deputy editor at Prospect, Britain's leading monthly magazine of politics and idea. He has also written for a range of other global publications, including the Economist, Wired, and Foreign Policy.
Before journalism, James was a senior policy advisor in the UK Prime Minister's Strategy Unit under Prime Ministers Tony Blair and Gordon Brown. He also worked for various think tanks in London and Washington DC, and spent a number of years living in the United States, initially as a Fulbright Scholar at the Harvard Kennedy School of Government. His book, The Billionaire Raj: A Journey Through India's New Gilded Age, was published in mid-2018, by Random House in America, One World in the UK, and Harper Collins in India.
Paul Gillespie, Deputy Director, Institute of British-Irish Studies & Adjunct Senior Research Fellow, School of Politics and International Relations, University College Dublin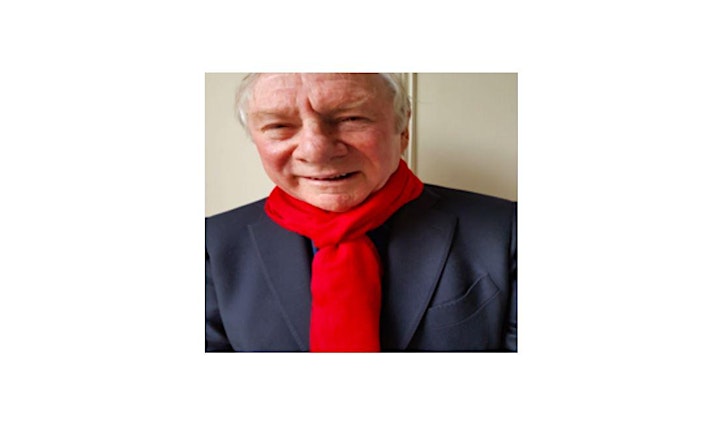 Dr. Paul Gillespie is the Deputy Director at the Institute of British-Irish Studies, and an Adjunct Senior Research Fellow in the School of Politics and International Relations, University College Dublin. He is a columnist and leader writer on international affairs for The Irish Times . He was awarded his PhD from UCD in 2007 for a thesis on Multiple Political Identity and European Integration. His main research areas, journalism and publications are in Irish-British relations, European integration and political identities, comparative regionalism, Europe-Asia relations, media and foreign policy, and the EuroMed region.
David Ramirez, Consultant
David Ramirez is a consultant on economic and socio-political issues in Latin America.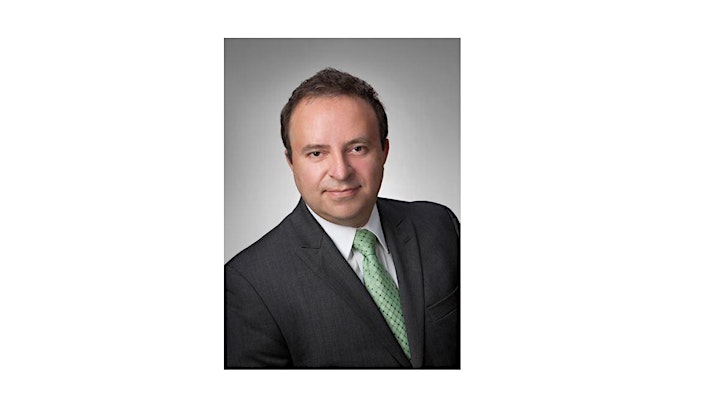 Following a  15-year career in international banking, since 2010 Ramirez has focused on writing and analysing socio-political and economic events, contributing to specialised outlets such as the Economist Intelligence Unit and Latin Trade magazine, among others. He also advises on economic, business and financial issues to companies operating in strategic communications. He holds a MSc in Economics and a PGDip in Negotiation and International Relations.
Lt. Col. Gareth Prendergast, Adjunct Senior Fellow, The Azure Forum for Contemporary Security Strategy & Chief Finance Officer of the Irish Defence Forces
Lt. Col. Gareth Prendergast is currently the Chief Finance Officer of the Irish Defence Forces. He served as an Instructor in the Irish Command and Staff School from July 2011 to September 2015, instructing on Campaign Planning, Counterinsurgency and Information Operations. Gareth was commissioned into the Infantry Corps in 1990. He spent the first six years of his career on border duties between the Republic and Northern Ireland. He has deployed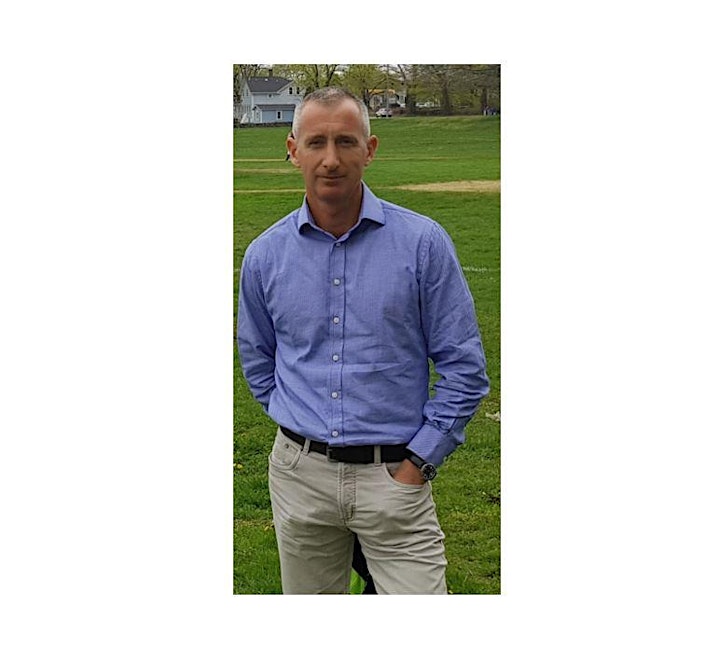 on seven operational tours of duties – in the Middle East, Africa and the Balkans. His most recent deployments were a 12-month deployment with UNIFIL Lebanon as the Deputy Chief Liaison Officer with the Israeli Defence Forces, the Chief J4 (Logistics and Infrastructure) in the Operational HQ of the EU Training Mission in Mali and the Deputy Head of Mission of the EU Monitoring Mission in Northern Macedonia. Gareth is a graduate of both the US Army Command and General Staff College and the Irish Command and Staff School. While attending these courses, he achieved a Masters in Military Arts and Sciences in Military History from Fort Leavenworth and a Masters in Leadership, Management and Defence Studies from Maynooth University. Gareth has completed a number of international courses including a NATO Information Operations Course; EU Security Co-operation Course; a NATO Resource Management Course in the NATO School, Germany; an Operational Planning Process Course in Turkey; and a Peace Support Officers Course in Sweden. Gareth holds a Bachelor of Arts in Economics and History (University College Galway). Gareth is currently in his final year of a PhD programme on History and Counterinsurgency in University College Cork (UCC). His doctoral thesis is focusing on the Irish National Army counterinsurgency campaign conducted during the Irish Civil War against the IRA and how it adhered to modern military doctrine
.
Important Notes on Joining Instructions:
• Registration through 'Eventbrite' will close on Monday 24 August 2020.
• You will receive joining instructions via email from [email protected] and/or ZOOM one working day before the event. Unregistered persons will not be allowed into the webinar.
• Please check your spam filters to ensure that you will receive this information from Jack McCarthy at [email protected] and/or Zoom.
• Please note that the first part of the panel discussion is open for coverage, including media reporting. The Q&A session is under the Chatham House Rule (Participants are free to use the information received, but neither the identity nor the affiliation of the speaker(s), nor that of any other participant, may be revealed).
About this series: Understanding the peace and security implications of Covid-19
While much of the global response to Covid-19 understandably surrounds pressing health matters, other social and policy counter-measures are clearly needed to tackle rising crime and security threats that are impacting health crisis management and the response to Covid-19. An array of additional – sometimes overwhelming – security risks are further impacting international peace and security in different ways throughout the current crisis. Experts are becoming increasingly concerned that the 2020 coronavirus outbreak could have longer term political ramifications. The indirect, and sometimes even direct, short and long term consequences of nefarious criminal and state pandemic-related activity on our collective future resilience, security, prosperity and societal wellbeing could be harmful and long-lasting. The Azure Forum series of webinars aim to understand, track and critically examine key peace, security and defence questions that are exacerbated or manifesting during the Covid-19 pandemic with a view to identifying lessons for future crises of a global nature. Together, these discussions will help policymakers to optimise national and international responses in the near to medium term by providing improved strategic choices that prepare our nations. Previous speakers in this series include the former Managing Director of the China Investment Corporation, the CEO of Ibec, the former Deputy National Security Advisor to the United Kingdom, the Head of the EU, Competition and Regulatory Law Group at Matheson, and the Director of the Oxford Internet Institute.