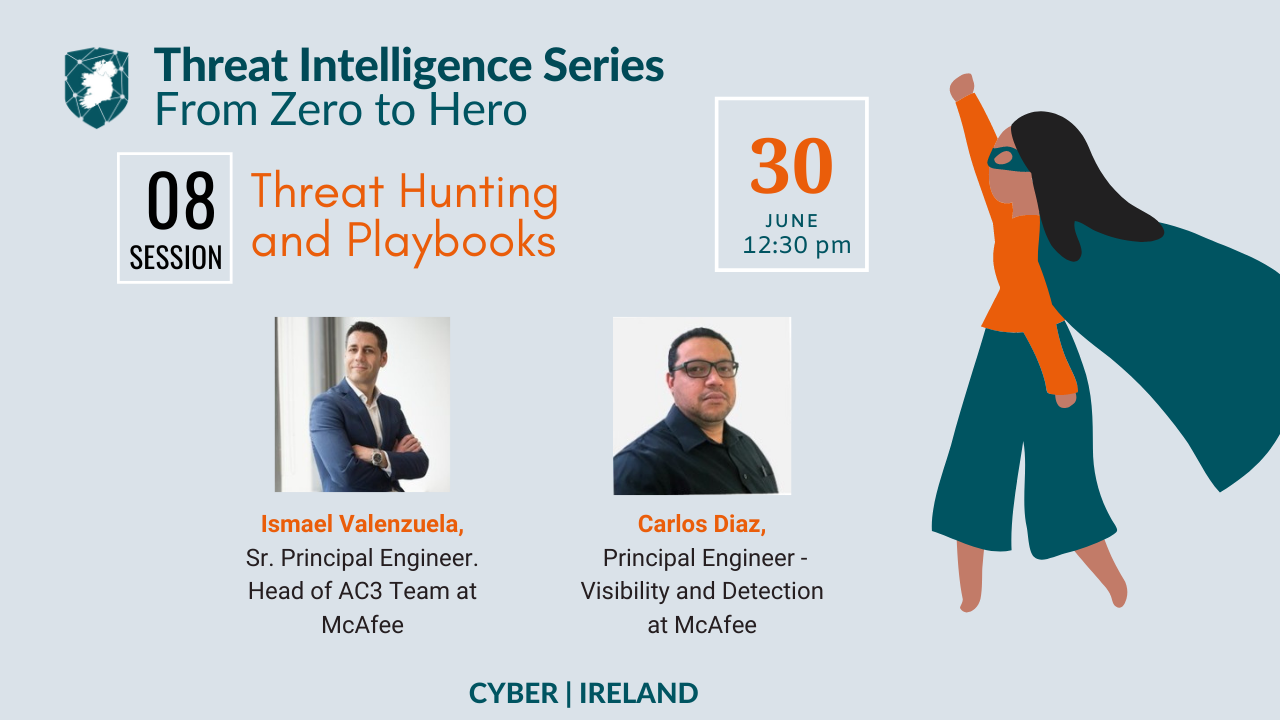 30th June. Cyber Ireland. TI Series – 8th Session: Threat Hunting and Playbooks
The Cyber Ireland Threat Intel Group aims to build the expertise within the Cyber Ireland community to develop Threat Intelligence capabilities through the sharing of knowledge and experiences at a strategic level.
TI Series: From Zero to Hero
"8th Session: Threat Hunting and Playbooks"
Speakers:
Ismael Valenzuela
As Sr. Principal Engineer, Ismael Valenzuela (@aboutsecurity) is part of McAfee's senior technical leadership team, leading research on Security Operations and Threat Hunting using machine-learning and expert-system driven investigations. Author and contributor of numerous technical articles and open source tools, Ismael is also a regular speaker at International conferences and is one of the few Certified SANS Instructor for the Cyberdefense and Digital Forensic
Carlos Diaz
Carlos Diaz is a McAfee Principal Engineer focusing on defensive countermeasures, large scale information management and security visibility efficacy for endpoint technologies to represent the core capabilities of SOC detection, investigation and response.
Previous Sessions:
2. Phase: IMPLEMENTATION
6th Session: How to build a threat intel program
7th Session: The Pathway to a Successful Threat Intelligence Function