Promote Cyber Security Month this October
Cybersecurity is a shared responsibility. October is Cyber Security Month, with the aim of raising awareness of cybersecurity threats, promote cybersecurity among organisations and the general public; and provide resources to protect themselves online, through education and sharing of good practices.
CyberSecMonth is also an opportunity to promote our cyber security cluster and this October we plan to:
• Organise a series of events for Cyber Ireland members,
• Promote Ireland's Cyber Security Sector & its importance,
• Promote cybersecurity among businesses and the general public, providing relevant resources and sharing of good practices from Cyber Ireland members
Is your organisation planning an event or activity for cyber security month? Or do you have free resources that would benefit businesses or the public?
If so, let us know and we'll collate all the relevant activities into a calendar and promote free resources of our members on our website. Register your event, activities or resources with: [email protected]
---
R&D & EU Funding
Our CEF Telecom Call information webinar, in collaboration with the National Cyber Security Center (NCSC), took place on Tuesday, 25th of August. The webinar provided an overview of the CEF Call, with speakers from the NCSC, successful applicants from the previous CEF call from 2019, and a previous CEF Application Evaluator.
To gain access to the presentations slides and webinar recording for those who could not attend the webinar, complete the following short survey here
US-Ireland Cyber Security R&D Partnership ProgrammeThe Call Guidance Documentation for submissions to the National Science Foundation (NSF) under the US-Ireland R&D Partnership Programme has been updated.
The main changes include the extension of the priority research areas to incorporate a new Cybersecurity theme and changes to internal deadlines for proposal submission to the NSF rolling (no-deadline) calls. Tri-jurisdictional proposals to the NSF addressing cybersecurity research problems will be accepted by the Secure and Trustworthy Cyberspace (SaTC) programme only.
For more information, contact [email protected]
Horizon 2020 Spotlight Supporting the development of privacy-preserving technologies. Gal Weiss, IBM, provides an insight into progress on the MUSKETEER Horizon 2020 project; the majority of the outcomes are open-source and already publicly available: https://globalambition.ie/horizon-2020-privacy-preserving-technologies/
---
Upcoming Events
Threat Intelligence & Sharing – Southern Chapter Best Practices
Our next South Chapter meeting will explore, through a combination of panel speakers followed by audience participation, best practices on how Southern Chapter Members are both gathering Threat Intelligence and how they approach sharing or accessing that intelligence.
After the presentations, there will be an opportunity for attendees to share their approaches to gathering TI and how they approach sharing or accessing that intel. The discussions will explore how can we improve TI amongst South Chapter members, e.g. sharing best practices, setting up a working group, etc.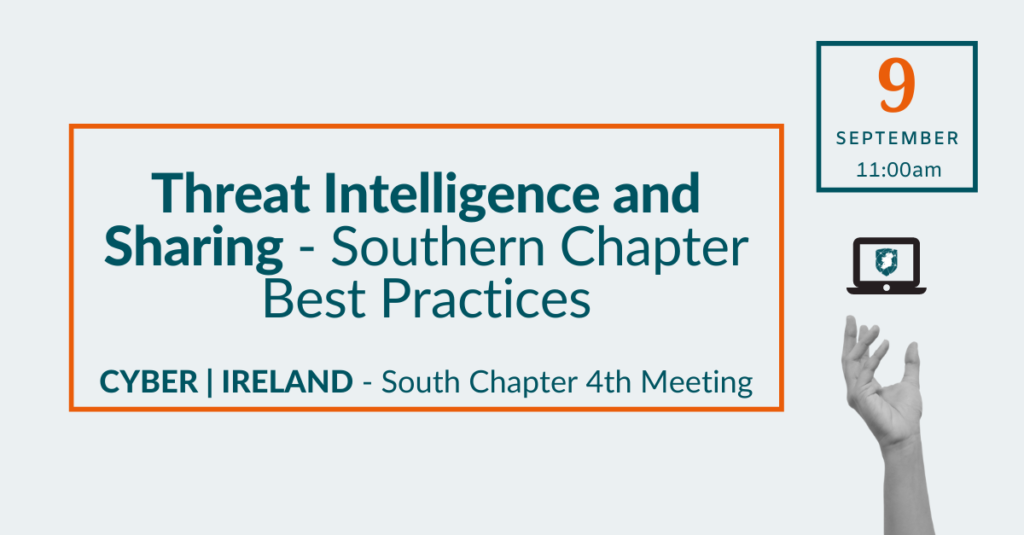 [email protected] TechFest – Annual Tech Summit – virtually at your door
[email protected]'s annual Tech Summit Conference will be held virtually as a week-long technology festival from 14th -18th September 2020. [email protected] TechFest promises to be an incredible virtual festival of tech with 5 tracks over 5 days along with various workshops. Tracks include:
Smart Cities (Keynote – Bobby Healy, CEO & Founder of Manna Drone Delivery)
Cyber Security (Keynote – Rik Ferguson, Vice President Security Research at Trend Micro)
Future of Education (Keynote – details will be announced soon)
Future of Work (Keynote – Tom Raftery, Global VP, Futurist, and Innovation Evangelist at SAP)
Digitalisation of BioPharma Manufacturing (Keynote – Dr. Colin Clarke, Principal Investigator at NIBRT)
For more information visit: [email protected] TechFest or book tickets directly at: [email protected] TechFest Eventbrite.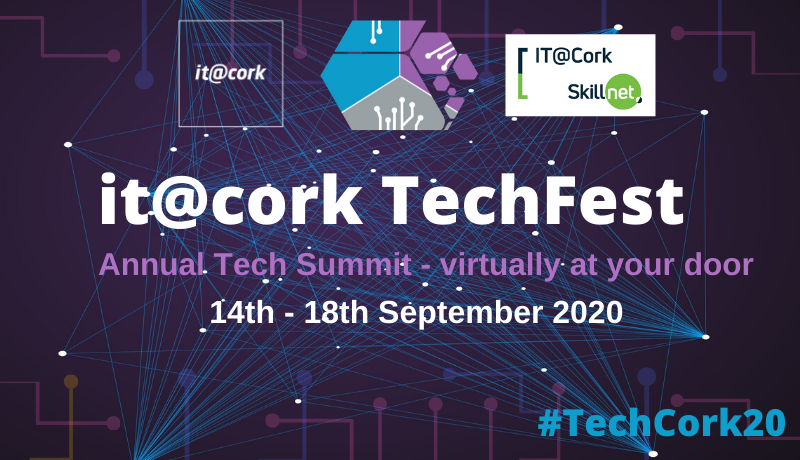 Upcoming Cyber Events
---
Talent & Skills
ITAG Online Cyber Security Conversion Programme
Itag Skillnet in association with Intreo are delighted to launching a new Online Cyber Security Conversion Programme 2020 for those on the live register and have an interest in IT and security.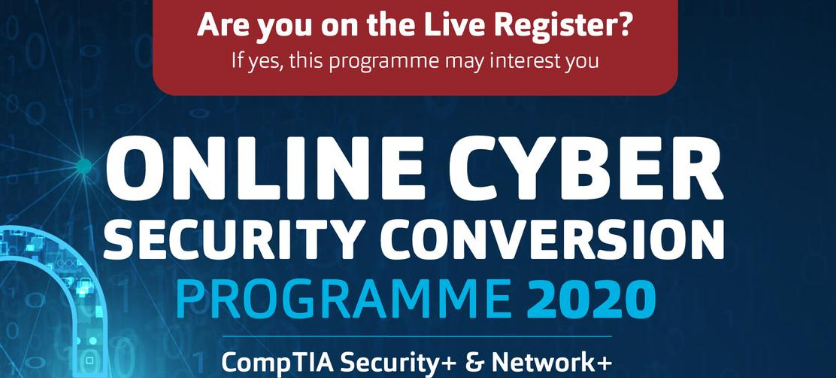 Itag's 10 week online programme commences September 2020. This programme focuses on developing skills in operation and maintenance, oversight and governance, protection, defence and analysis plus includes the CompTIA Security+ & Network training programs + exams. The ideal candidate will be on the live register, have a mixture of soft and fundamental technical skills, be an excellent communicator and be able to work in a team, understand business procedures & processes, and love to solve complex puzzles and unpick problems.
Please send your CV and a cover letter outlining your computer experience to: Jo Mullins, [email protected]
Closing date: 04/09/20 5:00 pm
Cyber Tech Fortnight with Cyber Women Ireland Webinar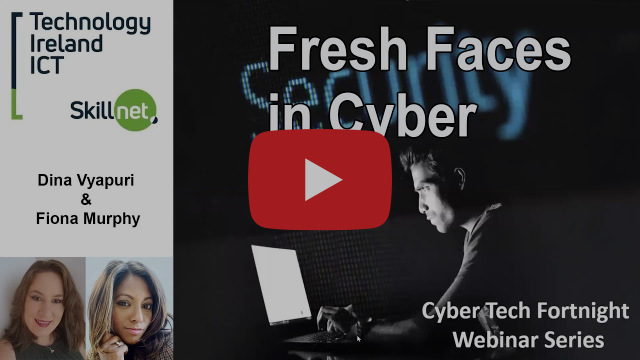 ---
Please do share our Newsletter with your network and new sign-ups can do so here.
---