Welcome to Cyber Ireland's New Members!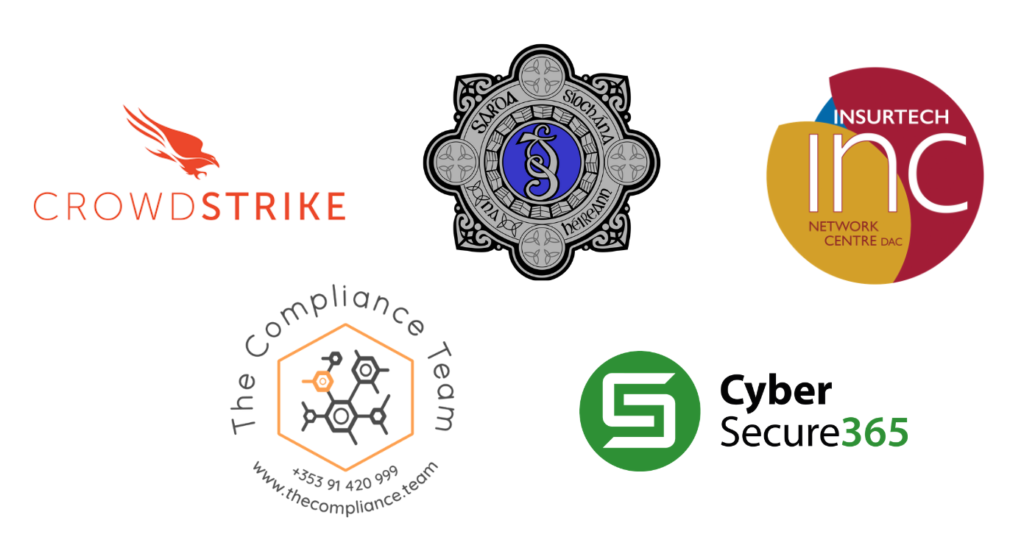 Thank you to all the companies that have signed up for cluster membership for 2020/2021.
 
You can find an updated list of our members for 2020 – 2021, as well as details on joining for new members, on our 
Membership Page
.
Recent Events

North-West Chapter Event:
We had a very successful virtual webinar of our North West Chapter.
– Read the 
Blog Post
 on the launch
– Watch the launch on 
YouTube

Save the Date: Upcoming Events
TI Series. From Zero to Hero 20th January
Session 3: Law enforcement & Threat Intelligence
Our next TI Series Webinar will be held in the New Year in January, on "Law enforcement & Threat Intelligence".
North West Chapter Event: 22nd January
Journeys in Building a Cyber Security Company
Phillip Close, Director at Secora Consulting.
Marco Borza, CEO of Advantio
Talent & Skills
€8.1m funded CyberSkills Project
Cork Institute of Technology is the lead partner of Cyber-Skills, a project awarded €8.1 million under the Higher Education Authority (HEA) Human Capital Initiative (HCI) Pillar 3 scheme.  Cyber Skills is tasked with addressing the Cyber Security Skills Shortage in Ireland by developing an online, national learning platform for cyber security courses.
Read more about the project and how industry can get involved here
Cyber Skills Job Vacancies
To deliver this innovative cyber learning platform, Cyber Skills is recruiting a team of qualified candidates for a number of open positions including:
Project Manager
Programme Manager
Education and Public Engagement Manager
Lecturer X 3
Senior Technical Officer
More information on these roles can be found on www.cit.ie/vacancies or by contacting [email protected]

For further information, see the Blog Post about CyberSkills Project HERE
New Job Posts
Find more open roles HERE
New Cyber Security Courses
GMIT announces suite of new cybersecurity courses in response to skills shortage – Read More
Research & Development
Enterprise Ireland launches competitive process for National Designation of European Digital Innovation Hubs
The EDIHs will be "one-stop-shops", with a research and technology organisation (RPO) or Higher Education Institution (HEI) based lab at its core. They will support businesses (mainly SMEs) and organisations in their digital transformation and will disseminate and support the adoption of technologies inCybersecurity, Artificial Intelligence (AI) and High-Performance Computing (HPC). They will be jointly funded by the European Commission and Enterprise Ireland up to €2 million per year.
We believe it is essential that at least one of the three Irish designated EDIHs is focused on providing Cyber Security expertise to support Irish SMEs across all sectors.
Enterprise Ireland Press Release and Call for Expressions of Interest
SFI Award for PVAsec (UCC): Personal Voice Assistant Security and Privacy
Personal Voice Assistants (PVAs) collect sensitive information such as conversations and sound cues and are used to access important computer systems requiring access control. Thus, people have legitimate concerns regarding their privacy and the security of these systems. Professor Utz Roedig at University College Cork will lead a new SFI Frontiers for the Future award to develop methods that let us use PVAs securely, and in a way that respects our privacy concerns. 
More details can be found here
KTI Webinar – Developing an Effective IP Strategy
Join KTI  for our first webinar of 2021 as we discuss why a proactive IP strategy is essential for creating a high-growth business. 

Joe Doyle, IP Manager at Enterprise Ireland, will outline how an IP strategy can form an integral part of any company's business development strategy. Jenny Roper, IP Director at PrecisionBiotics, will share her insights into how IP developed at an Irish university has played a key role in the growth and success of the business.
Register HERE