Recruitment is proving challenging during the current environment for those companies who are growing. To help your company access cyber security talent, you can avail of the 
Cyber Ireland Jobs Board
 to post your open vacancies. The post only takes a couple of minutes to link to your website and will be visible for 45 days. This is available to all Cyber Ireland member companies. 
Blog Post: Key Factors in Human Behaviour for Cyber-Security

Dr. James Cuffe, Cyber Anthropologist in University College Cork, presented at this month's South Chapter Meeting  on the 16th June on the key factors in human behaviour for Cyber Security: 

As a Cyber Security community, we are all aware how important security awareness is. What are the key Human Factors that are important and how will the future way we work change these? Read the full article here….
Share your thought-leadership
Do you have an interesting perspective on today's cyber security landscape? Each month we'll have a guest blog post from one of our members. If you'd like contribute a thought-leadership article get in touch with us: 
[email protected]
Support the Lost Summer Bootcamp for Cyber Internships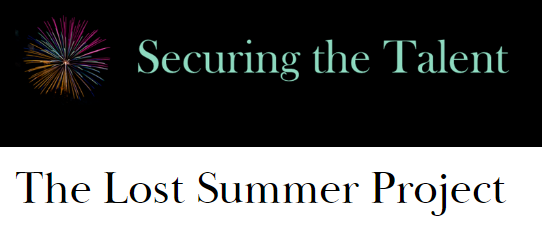 Internships are a crucial path into cybersecurity careers, but the impact of COVID mean there are fewer internships available this year. 
The Lost Summer Bootcamp is a community initiative to address this challenge: a structured programme for students and those changing career into security, running part-time over 4 weeks later this summer. The bootcamp is organised by Owen O'Connor and the Irish chapter of ISACA, and supported by Cyber Ireland. The project is driven by volunteers: over 35 security professionals have signed up to help, with a tremendous depth and breadth of experience.

Participants on the bootcamp will get a boost in starting their cybersecurity career, compensating for the COVID setbacks. They will work on practical challenges which stretch their technical skills and round out soft skills. Their projects will involve working closely with experienced professionals, and learning the business context behind technical tasks. To provide an extra edge, a set of hiring managers and recruiters will also help polish CVs and LinkedIn profiles, demystify the hiring process, and run mock interviews.

The project is currently recruiting industry volunteers and students (particularly outside of Dublin), for details see https://securitytalent.ie/lostsummer." 
Free Online Cyber Security Courses
Technology Ireland ICT Skillnet recently announced it has launched a new Cisco Networking Academy in Ireland. Having gained affiliate status enables it to offer self-paced, self-learn, self-certificated courses via the Academy's portal for free to anybody – unemployed/new unemployable or those employed.
For further information: Click Here
Webinar: Cyber Security Standards with NSAI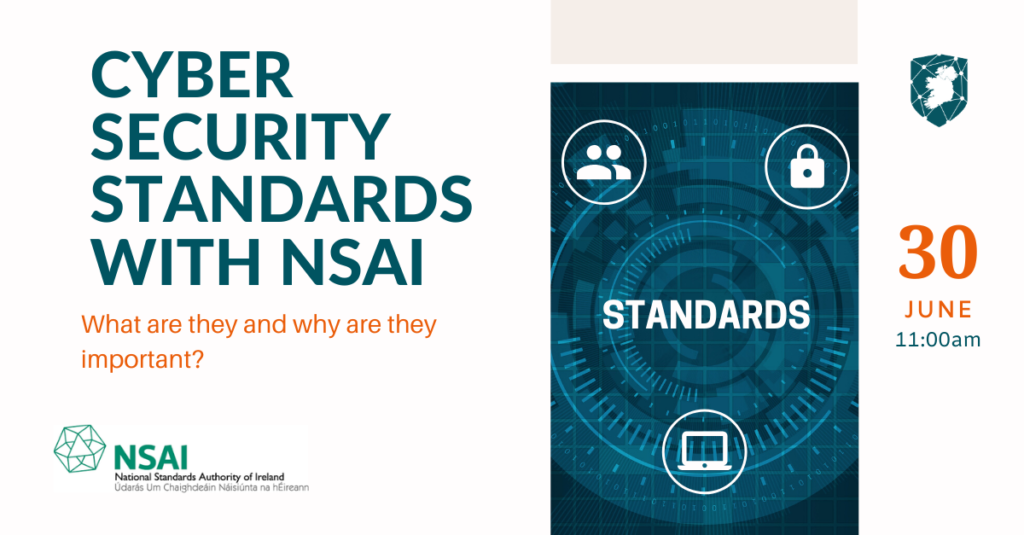 Learn about Ireland's role inputting into international cyber security standards from ISO, IEC, CEN-CENELEC, ETSI through the National Cybersecurity Standards Mirror committee. Why are standards important and how can Cyber Ireland members participate?
Presentations from:
Terry Landers, Microsoft, NSAI TC02 SC10 Chair
John Hickey, Senior Security Engineer at Nokia
Jason Keogh, Partner Chief Technologist at 1E
Launch of Annual Cyber Skills Survey of Industry
There is limited skills data specific to cyber security in Ireland. This provides a challenge in understanding the current skills landscape, needs and where there are challenges. This survey will provide up to date data, representative of the Irish marketplace, which will be used to identify and address skills challenges, bringing together the key players from industry, academia and government.
This is an opportunity for you to highlight the challenges relating to cyber security skills, recruitment, retention and training in Ireland. Member Organisations who complete the survey will be invited to a briefing session to discuss the results and input into recommendations for the report.
We will be sending out the survey on the 1st July.