The Cyber Ireland Threat Intel Group aims to build the expertise within the Cyber Ireland community to develop Threat Intelligence capabilities through the sharing of knowledge and experiences at a strategic level.
The Threat Intel Group has organised a series of short (30 minute) webinars exploring TI and sharing from beginner to advanced topics – "TI Series: From Zero to Hero". This is being led by industry experts.
Law Enforcement
Inspector Brian Halligan – Cyber Crime Bureau. Garda National.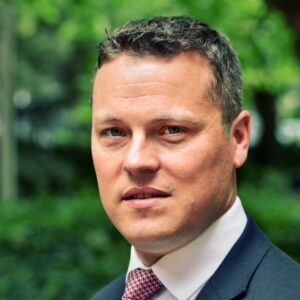 Introduce to Garda National Cyber Crime Bureau (GNCCB)
Cyber Crime Threats – COVID-19 Pandemic
Working from Home
Ransomware
Conclusions
See Brian Halligan's Presentation – Click HERE
After the presentation, we had an interesting Q&A:
How can enterprises engage with Law enforcement?
Do you work with NCSC around national critical infrastructure, specifically toward to targeted threats for organisations/industries?
What are the threats to observed to critical infrastructure in Ireland?
To re-watch again the webinar, see our at out YouTube Channel: Law Enforcement
Would you like to watch the previous sessions?
1st Session: Threat Intel and Mitre Att&ck 101
Review the webinar post HERE
You can watch the webinar HERE
2nd Session: Developing you TI Strategy
Review the webinar post HERE
You can watch the webinar HERE
Do you want to be part of Ireland's Cyber Security Cluster?
Check our Membership Page