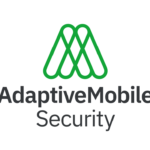 Website AdaptiveMobile Security
Global leader in Mobile Network Security market.
AdaptiveMobile is the market leading provider of security software to the communications provider industry globally, including some of the largest carriers, service providers and communications platforms (CPaaS), protecting over 1 billion subscribers worldwide.
AdaptiveMobile provides filtering security platforms to secure a range of messaging and signaling communications. These solutions combine components deployed in live traffic networks and components deployed on cloud platforms.
The Professional Services team is responsible for the delivery and implementation of AdaptiveMobile's customer solutions.
As a Senior Implementation Engineer, your role is to participate in and lead customer delivery projects.
Solution delivery involves all aspects of technical implementation including – design, installation & configuration, network integration, acceptance testing, go-live and training.
You will be expected to apply technical knowledge and general skills to solve complex design and implementation problems.
The ideal candidate can combine technical hands-on implementation work with the soft skills needed to engage with and delight our customers and other stakeholders.
Projects typically include:
– Infrastructure
The physical, virtual and cloud infrastructure required to run the filter
– Traffic
The acquisition of the traffic to be filtered
– Filtering
Definition and configuration of filtering logic and rules
– Reporting
Streaming traffic and filter results data for analysis and reporting
Technologies used include:
– Application software on Linux
– Linux OS, Kubernetes, Docker
– IP networking, TCP, SCTP
– Messaging: SMS, SMPP, RCS, MMS, SIP
– Signaling: SS7, Diameter, GTP-C, 5G
– Kafka and Kafka Streams, ElasticSearch, Kibana, SQL, REST API
– Consul, Nginx, haproxy
– AWS, Azure, IBM Cloud
– python, shell scripting
Responsibilities/Tasks
– Ensure that the purpose and requirements of the solution are clearly defined and understood by all stakeholders and determine how these are going to be achieved
– Resolve complex functional and integration design issues by working with the customer and with other teams internally
– Perform the role of technical lead for complex projects including solutions using new products
– Define project strategy and planning
– Installation and configuration of software product application and OS
– Integration and testing of product applications
– Prepare and execute customer facing ATP and drive the resolution of issues arising
– Launch customer solution in production
– Train customers on the product and solution
– Problem Solving and troubleshooting
– This role involves international travel although currently travel is restricted
Key Competencies
– Application software on Linux as part of multi-component large scale integrated systems
– Previous experience with some of the technologies listed above
– Previous exposure to messaging and signaling communications may be an advantage
– Coordinate interactions internally and with customers required for complex solution design
– Highly communicative and use influence to find win/win situations
– Spot problems proactively and work to define solutions
– Able to resolve project issues that require negotiation and persuasion with the customer or internally
– Knowledge of scripting – shell, python – may be an advantage
– Ability to drive resolution of technical problems in cases where there is limited information available
– Interact with the customer as the primary technical contact and, in some cases, as project manager
– Demonstrate a clear knowledge of what is required for success and take ownership for the project
– Ideally the candidate should hold a computer science, engineering, or other related degree
What we can offer you:
– The opportunity to work with a Industry leading organization and the forefront of the telecommunications security industry where a great performance is quickly recognized.
– Competitive Salary
– 20 days PTO, rising to 25 days in line with length of service
– Paid healthcare plan
– Company bonus scheme
– Life assurance benefits
– Travel insurance for all company travel