Join Cyber Ireland for #CyberSecMonth!
October is Cyber Security Month, with the aim of raising awareness of cybersecurity threats, promote cybersecurity among organisations and the general public; and provide resources to protect themselves online, through education and sharing of good practices.
Cyber security is a shared responsibility and Ireland's Cyber Security Cluster members have provided a variety of resources & events which will benefit businesses and the public. 
Is your organisation planning an event or activity for cyber security month? Or do you have free resources that would benefit businesses or the public? Register your event, activities or resources with: [email protected]
For Cyber Security Month this October, Cyber Ireland is organising a series of events and activities, one of which will be a webinar panel session on the topic of 5G deployment and Security in Ireland. The panel will discuss advantages of 5G & the need for early adoption in Ireland, and the security challenges around 5G deployment. More info here
Given this feedback and following the interest in the 1st meeting, the South Chapter will organise a series of short (30 minute) webinars/workshops exploring TI and sharing from beginner to advanced topics – "TI Series: From Zero to Hero". Members are invited to participate and contribute. The TI Series is being led by industry experts from the South Chapter. More info here
Working from home Advisory
Action Plan For Online Safety
Advice for Parents, Children & General Population
Cyber Security Month Events
Cyber Ireland & Partner Activities
Members Events / Activities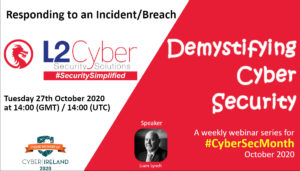 These webinars will be 20-30 minutes long and take place at 14:00 Irish time, on each Tuesday in October.
Today's Topic: Responding to an incident/breach
Why do you need an incident response plan or breach handling plan
When should it be invoked
What are the steps involved in it
The webinar will be live streamed on our YouTube channel, which you can get to here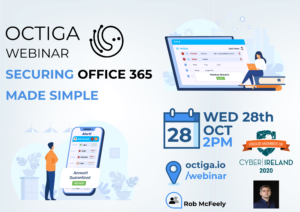 Do you need to better secure your organisation, your employees and your data?
Then start with Office 365. 365 is the backbone of your business (communications, sharing, storage) yet it exposes the largest risk surface.
Register HERE
Cyber Community & International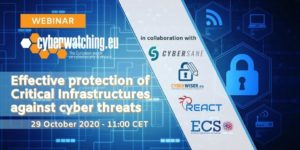 Cyberwatching.eu organised a webinar entitled "Effective protection of Critical Infrastructures against cyber threats" taking place on 29 October 2020 at 11 AM CET, in collaboration with CyberSANE, CYBERWISER.eu and REACT projects, and ECSO.
For further information visit cyberwatching.eu
Registration HERE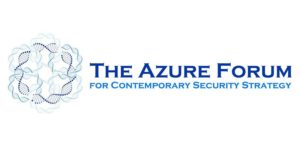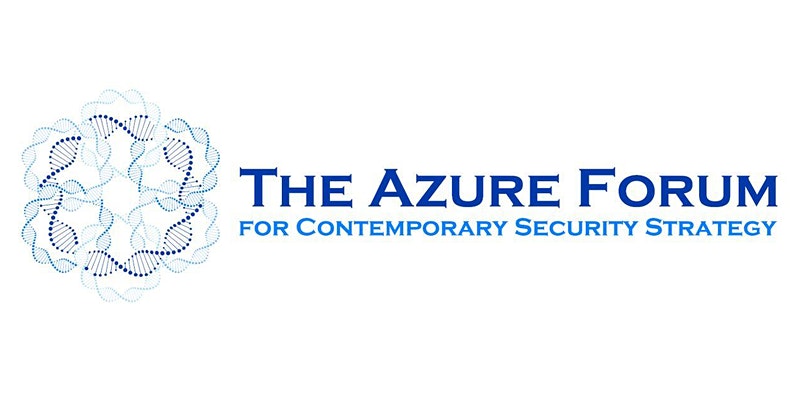 The Azure Forum would again like to invite to join an upcoming discussion on 'Covid-19 and European Strategic Autonomy: Is the emergency driving an expanded 'soft security' concept?' on Thursday 29 October 2020 at 12:30-14:00 (Irish Standard Time). This is the fifth event in The Azure Forum 2020 Webinar Series on 'Peace, security and defence during and beyond the Covid-19 Crisis: Lessons for future global crises'. This series is kindly supported by University College Dublin.
Register HERE
King's College London Webinar: Private Sector Contribution to National Strategies of Cyber-deterrence
Chair: Lilly Pijnenburg Muller
Speaker: Dr Eugenio Lilli
Election interference and the global coronavirus pandemic have focused people's attention on the complex link between cybersecurity and national strategies. In this talk, Dr Eugenio Lilli will explore ways in which the private sector can contribute to a country's effort to deter malicious cyber-activities.
More information & Free Registration: HERE