Building Ireland's Cyber Security Community

Cyber Ireland Chairperson, Paul Walsh, discusses the recent HSE Ransomware Attack and what the cluster has achieved in its second year. Read the Blog Post
Welcome to Cyber Ireland's  New Members!
We would like to say thank you to all the New Members for your support! 
Upcoming Annual Membership Subscription
Our cluster membership is growing by the month, with over 120 organisations, 60 SMEs and almost 40 MNCs. The next membership year runs from 1st June 2021 to 31st May 2022 and we will be contacting you soon to arrange annual membership payments. Our cluster activities are not possible without your contribution and support for our mission.

1st June. Cyber Skills Official Launch
Join the Cyber Skills Official Launch
 to know more  about the importance of addressing cyber skills shortages in Ireland and the benefits this project will have to industry both nationally and internationally. Register
here.
New Job Posts
Find more open roles HERE
Cyber Career Talks for Secondary School Students
On 14th March three industry speakers Richard Parker, Sorcha Healy and John McSweeney discussed their career pathway into cyber security. 
– Please share with any secondary schools students
– Watch on YouTube
The Cyber Security Academy has now closed to new applications, the summer camp will take place on the 8th – 12th of June. Thank you to all the industry partners that have come on board to support and sponsor the summer camp.
Certified Cyber Security Officer & Bootcamp for Women
ICTTF is offering a free 30 day "Cyber Security Bootcamp for Women" via the ICTTF online Cyber Risk Academy. More Info

Women employed in Ireland can also enrol in the "Certified Cyber Security Officer" course  which is supported by an ICTTF Voucher & ICT Skillnet Grant to cost sundents only €495. More Info
Research & Development
Save the Date 10th June – Workshop:
Cyber Security Opportunities in Horizon Europe
Security is one of the main concerns for Europe's governments, organisations and citizens and is therefore among the top priorities for the European Commission Horizon Europe Programme. In this EU R&D Opportunities workshop you will hear from Horizon 2020 Project Co-Ordinators, an Irish SME participating in a H2020 project, as well as Ireland's National Contact Point for Horizon Europe's Civil Security for Society Pillar. Read More
Save the Date 10th June 2pm. 
Expand your business internationally through our Soft Landing Programme
Cyber Ireland has joined the Global EPIC-SLP to offer Irish cyber security companies and entrepreneurs a unique opportunity to 'soft land' for a trial period in the market of one of 13 worldwide participants, free of charge.
The launch webinar took place on 20th of April, with presentations from two cybersecurity ecosystems, The Hague Security Delta (Netherlands) and the Canadian Institute for Cybersecurity.
Save the Date: The next SLP webinar will take place on Wednesday 9th June.
Members News
Ireland's Cyber Security and Privacy Community Discord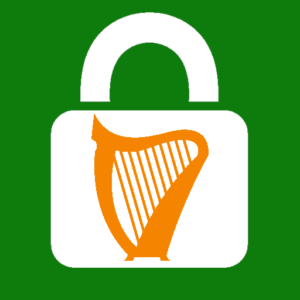 An Irish Cyber Security Discord server has been set-up, and already has over 75 members. This community is a place where enthusiasts and professionals across Ireland can gather to discuss, to share, and to learn about cyber security and privacy. Discord invitation link